Diotima
Biography
Although not the original Diotima, the author does agree that the western world has invested far too much energy into separating the inseparable duo of mind and heart. Diotima has written widely on a number of subjects, including essays, fiction and poetry. Her two latest books have been published by the Bibliotheca Alexandrina: Dancing God – a collection of poetry, and Goat Foot God, an examination of the Great God Pan; both available through Neos Alexandria
Where to find Diotima online
Books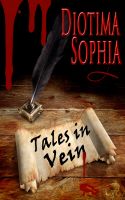 Tales in Vein
by

Diotima
These short stories are told by a long-lived vampire as he reflects on some of the more... interesting passages of a life. You may recognise some of the figures he discusses, or some of the situations he touches upon. He gives a unique insight into a way of life he considers to have been much maligned by current media - from the inside.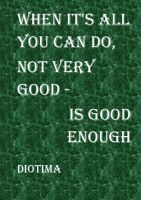 When it's all you can do, not very good is good enough
by

Diotima
In this short story, an old vampire is sent to investigate whether another member of his race is breaking the rules. In the process, he finds out more than he bargained for....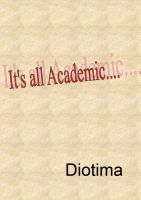 It's All Academic
by

Diotima
This short tale - one of a series retold by an aged vampire - shows what can happen when two academics from different disciplines think the unthinkable... And what has to happen to make sure they don't tell anyone else about those thoughts.
Diotima's tag cloud