Elizabeth Morris
Biography
Elizabeth Morris is a former newspaper columnist, feature writer and teacher. She has published short stories, essays and reviews and had many full-length and one-act plays produced and stage read, including one at the National Museum of Women in the Arts in Washington, D.C. She was the Assistant Director of the PEN Syndicated Fiction Project until it was retired to the Library of Congress. She has had seven novels published and one self-published as an e-book. At least three of her novels are available on-line.
Books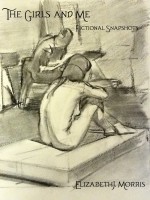 The Girls and Me: Fictional Snapshots
by

Elizabeth Morris
An array of mid-20th Century women parade through the narrator's life, who tells their partial early life stories as she remembers them, weaving her own story into the fabric of the whole.
Elizabeth Morris' tag cloud
Elizabeth Morris' favorite authors on Smashwords