Hazrat Inayat Khan
Biography
HAZRAT INAYAT KHAN was born in India in 1882. A master of Indian classical music, he gave up a brilliant career as a musician to devote himself full-time to the spiritual path. In 1910, he was sent into the West by his spiritual teacher and began to teach Sufism in the United States, England, and throughout Europe. For a decade and a half he traveled tirelessly, giving lectures and guiding an ever-growing group of Western spiritual seekers. In 1926, he returned to India and died there the following year. Today, his universalist Sufi teachings continue to inspire countless people around the world and his spiritual heirs may be found in every corner of the planet.
Books
The Bowl of Saqi: A Sufi Book of Days
by

Hazrat Inayat Khan
FIRST PUBLISHED IN 1922, The Bowl of Saqi is a collection of 366 aphorisms lovingly culled from the talks and personal notebooks of Hazrat Inayat Khan and arranged according to the days of the year, each aphorism serving as a meditation theme for the day.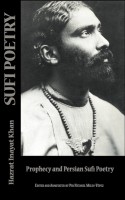 Sufi Poetry: Prophecy and the Persian Sufi Poets
by

Hazrat Inayat Khan
HAZRAT INAYAT KHAN was himself a poet and musician, uniquely qualified to talk about Sufi poetry from both an artistic and spiritual perspective. This slim book, simply entitled, Sufi Poetry, is a collection of talks by the master on the Persian Sufi poets and the mystical connection between poetry and prophecy.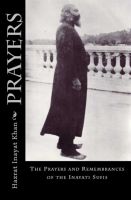 Prayers: The Prayers and Remembrances of the Inayati Sufis
by

Hazrat Inayat Khan
This small booklet contains the Sufi prayers and remembrances of Hazrat Inayat Khan (1880-1927), the first Sufi to come to the West, and the founder of the first truly universalist Sufi lineage. The prayers in this edition have been edited and adapted from the originals for clarity in modern English and made gender inclusive for modern readers.
Hazrat Inayat Khan's tag cloud