Kar Lee
Biography
Kar Lee received his Ph.D. in physics from the University of Washington. After a two-year post-doctoral research appointment in a national accelerator laboratory in Virginia, he left the world of fundamental physics research for industry. Since then, he has been in various technical, managerial, and consulting positions in technology and product development. Science and philosophy, particularly that of the mind, are his life long passions.
Books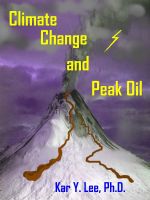 Climate Change and Peak-Oil
by

Kar Lee
(3.00 from 3 reviews)
Why is Climate Change so controversial? Are we running out of oil? Was the burning of Moscow in 2010 a result of Global Warming? What is the science behind all these claims? This book provides a critical but concise analysis of the evidence and anti-evidence of the Global Warming theory and the Peak-Oil claim. Anyone who is interested in the future of our society will find this book informational.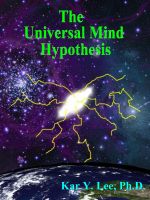 The Universal Mind Hypothesis
by

Kar Lee
(3.00 from 2 reviews)
So, what is consciousness? Young was blind in half of his visual field when he appeared on NOVA(PBS). But if you threw him a ball from the blind side, he would catch it without knowing what he did. He had blindsight. His brain knew something that he did not. When one's brain acts on its own without the person knowing it, we have a p-zombie. This book is about why we aren't unconscious automatons.
Kar Lee's tag cloud