Kathy Green
Biography
Katy is a woman whose roots go deep into the 'far blue mountains' that she loves so well. Born & raised in the hills of Tennessee, she is the mother of three and grandmother of three. She spent thirty years in the Piedmont of NC where she met the love of her life. She attended Gaston College. She has a great love for nature, for the earth, and for the Divine. Believing that with faith all things are possible, she says that the trials and troubles of her life have made her strong and brought her to be the person she is today. Writing has been her outlet. She has had poems published by Fine Arts Press in Knoxville, by the North Carolina Poetry Society, and Wyrdwood Publications among others. She currently resides in southeast TN, across the mountain from where she was born.
Books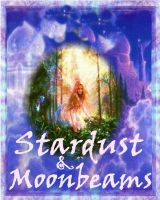 Stardust and Moonbeams
by

Kathy Green
A collection of poetry that throbs with life. Each poem has been drawn from experience & from the well that bubbles up inside each of us. Feel the emotion as the author shares of herself. Identify with the feelings of love. Stand defiantly with her as she declares hard-won independence. Go with her from despair to exhilaration. Rise from the ashes like a phoenix. soar away on the wings of a wish.
Kathy Green's tag cloud
Kathy Green's favorite authors on Smashwords

Smashwords book reviews by Kathy Green
Twilight Guardians on Sep. 03, 2014



She's back with the vampires and she's better than ever - I always think each new one is the best!! I have read the entire series. I have copies of all of them but 1 or 2. This is not a book that you have to slog through the first couple chapters waiting for the action to keep going. It gets you right away and you'll not want to put it down. I thought I could finish it last night but I feel asleep around 2:15. I finished it today while doing laundry. The only bad thing about it is that it ends. If you've read her previous vampire novels, you'll be familiar with many of the characters. If you never have read any of the series, you can start with any of them. While it is a series, each novel can be read as a stand-alone. You won't be disappointed!