Scott A. Lerner
Biography
Author and attorney Scott A. Lerner resides in Champaign, Illinois. He obtained his undergraduate degree in psychology from the University of Wisconsin in Madison and went on to obtain his Juris Doctor degree from the University of Illinois in Urbana Champaign. He is currently a sole practitioner in Champaign, Illinois. The majority of his law practice focuses on the fields of Criminal law and Family Law. Mr. Lerner lives with his wife, their two children, and their cat Fern. Lerner collects unusual antiques and enjoys gardening, traveling, reading fiction and going to the movies. Cocaine Zombies is his first published novel. Coming soon: Ruler of Demons, the second Samuel Roberts Murder Mystery. You can find Scott online at Scottlerner.camelpress.com.
Where to buy in print
Books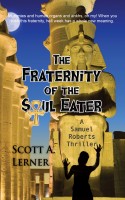 The Fraternity of the Soul Eater
by

Scott A. Lerner
Small-town lawyer Sam Roberts seems to have a calling when it comes to stopping evil entities from destroying mankind. While investigating the case of a fraternity pledge who claims to have witnessed a human sacrifice, he and his friend Bob uncover a nefarious plot: a group of men are combining magic and genetic engineering to bring the bloodthirsty gods of ancient Egypt back to life.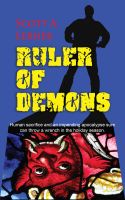 Ruler of Demons
by

Scott A. Lerner
Three nuns--in Chicago, Paris, and Jerusalem--have been killed in a religious ritual. Someone is following a recipe provided on an ancient text to unleash the forces of hell on earth. The final sacrifice must occur on the Winter Solstice. Once again it falls on small-town attorney Samuel Roberts and his friend Bob to stop the cultists before it is too late. The sequel to Cocaine Zombies.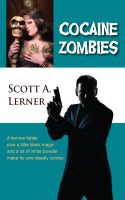 Cocaine Zombies
by

Scott A. Lerner
Soon after small-town lawyer Samuel Roberts takes on the case of a man accused of selling cocaine, he is plagued by terrible nightmares. Only, when he dreams of death, people die. His investigation will involve an exotic beauty named Chloe and a synthetic cocaine combined with Voodoo herbs so addictive that its inventors have the ability to enslave mankind. Unless Sam can stop them.
Scott A. Lerner's tag cloud