Siera London
Biography
Siera London, a former naval officer, is a writer of contemporary romance and women's fiction. A native Floridian, her love of coastal towns and bustling cities shines through in her sassy and sexy storytelling. Currently she resides in the Washington, D.C. area with her husband and a color patch tabby that has free reign of the house. She is a member of Romance Writers of America.
Where to find Siera London online
Videos
Convincing Lina, A Bachelors of Shell Cove Romance
Lina James, psychiatric nurse and self-proclaimed independent woman isn't going to allow another man to walk out of her life. Her love is officially off the market. Gideon Rice, is a veteran Marine and respected psychiatrist with more emotional wounds than his patients. When Lina's past brings danger to her doorstep, she's forced to accept Gideon's help. How will Lina keep him at arms length when Gideon is the safe haven she's always wanted?
Books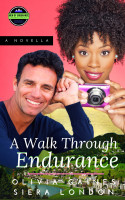 A Walk Through Endurance
by

Olivia Gaines

&

Siera London
Julie Kratzner was on assignment for a year to cover the Endurance Capital of the world, sporting events. The small town was charming, but not as charming as Abel Burney. He came to her rescue more than once showing her that life and the small things in it needed to be enjoyed.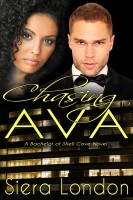 Chasing Ava: A Bachelor of Shell Cove Novel
by

Siera London
Ava Walters is an emotionally wounded nurse struggling to mend her shattered life. Logan Masters is a broken man pursing his future at any cost. They never expected to find redemption in each other's arms, but one night changes both their lives, and there's no undoing the chain reaction of their night together.
Siera London's tag cloud