Colin Seymour
Biography
Colin Seymour was a copy editor and staff writer from 1983 to 2007 at the San Jose Mercury News, which published hundreds of his critical reviews covering theater, classical music, books and television. He has since been copy editing at the San Francisco Chronicle. He is president of California Writers Club-South Bay, he writes about boxing on Examiner.com and he sings top tenor in a Bay Area men's octet, the Bear-A-Tones. He is a native of Portland, Ore
Where to find Colin Seymour online
Books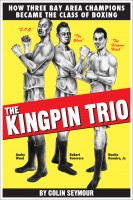 The Kingpin Trio/How Three Bay Area Champions Became the Class of Boxing
by

Colin Seymour
"The Kingpin Trio" traces the simultaneous five-year rise to superstardom of San Francisco Bay Area boxers Andre Ward, Nonito Donaire and Robert "The Ghost" Guerrero, as chronicled by veteran Bay Area reporter Colin Seymour on Examiner.com. Serious illnesses, injuries and injustices have not stopped the trio from achieving eminence unequaled in the Bay Area for nearly 100 years.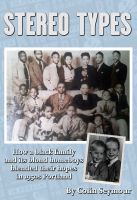 Stereo Types/How a Black Family and its Blond Homeboys Blended Their Hopes in 1950s Portland
by

Colin Seymour
Two blond toddlers who lived three years in a lower-class black family's Portland, Ore., home in the 1950s renew those bonds in the 1980s and '90s -- in time to assess what became of the promising young adults who came of age during the Civil Rights Movement and the extent of progress in racial relations.
Colin Seymour's tag cloud