Trevor Gallop
Biography
Who Is This Guy Trevor Gallop?

Everyone has a novel in them and maybe Trevor should have left his there! He hasn't however, so do have a look! He has also been involved in a number of other writing projects, such as shopping lists, e-mails at work and other strictly utilitarian initiatives which are, fortunately, not available on Smashwords.

Trevor also, during his tortured and misunderstood youth, disgorged a number of forgettable lyrics for the unknown, unloved and unmissed punk band, Phil Sick and The Vomits.

Trevor is fifty four. He has one partner, two children who are both under the age of eight and a big mortgage. He lives in quiet misery in England.
PS - follow Colin Hollings on Twitter - @ColinHollings
Books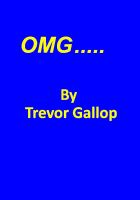 OMG!
by

Trevor Gallop
(3.00)
It's not every day your car breaks down, you're helped out by The Sacred Church Of The Reborn Lord's Ambassadors On Earth, visited by mysteriously beautiful women and become an unwitting participant in a Reality TV show. But it happens to Colin in this witty story featuring sex, mystery, excitment, scullduggery, intrigue and a complete failure to understand what's going on!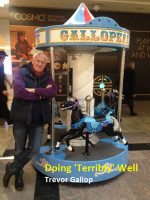 Doing 'Terribly' Well!
by

Trevor Gallop
I'm doing 'terribly' fantastically well. I'm starting to think "terribly" is the only bloody thing I can do well." This is the world of Colin Hollings. His main preoccupation is sidestepping the banana skins littering his path as he tries to reassure his wife he's not having an affair, attempting to sort out the mess he's made by mistakenly picking up someone else's love letters!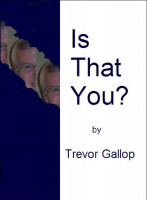 Is That You?
by

Trevor Gallop
Glamour,sex,power,clandestine relationships,high flying careers and crime! This story has all of that and more. But poor old Colin, the central character and 'anti hero', plays only a peripheral role in all that stuff. At Upper Crust Singles,('the place where people like you go to meet people like you!') Colin borrows his best friend's identity and his troubles are just about to begin!
Trevor Gallop's tag cloud