Vladimir Korkin
Biography
Автор - Коркин Владимир - журналист, выпускник Московского полиграфического института (редакционно- издательский ф-т). Много лет работал на Севере - корреспондентом окружной газеты "Красный Север" (г.Салехард , Ямало-Ненецкий округ), корреспондентом и зав.отделом городской газеты "Ухта" ( Республика Коми), а также некоторое время редактором районной газеты и собкором республиканской газеты "Красное знамя" (г.Сыктывкар, Р.Коми). Шесть лет возглавлял пресс-центр Коми республиканского комитета профсоюза работников нефтяной, газовой и строительной отраслей промышленности. В рескоме профсоюза выпускал газету "За единство". На Северном Кавказе живёт с января 1997 года. До июля 2002 г. работал в газетах Краснодарского края. Владимир Никорин и Владимир Брусника - литературные псевдонимы Коркина Владимира. Он публиковался в газетах Тюменской области, Республики Коми, Краснодарского края, Ростова-на-Дону, а также в своё время в некоторых центральных изданиях. Жизнь северян и южан Вл адимир Коркин знает не понаслышке. Удостоен общесоюзного знака министерства печати "Отличник печати", бронзовой медали ВДНХ (Выставка достижений народного хозяйства) и некоторых ведомственных наград. Член Союза журналистов России. Прозу пишет давно, первый рассказ опубликовал в 1970 году. В последние годы Владимир Коркин пишет фантастику, детективы, стихи, увлёкся исторической тематикой. На родине издал две книги прозы - рассказы, повести, в том числе фэнтези, сказки.
Books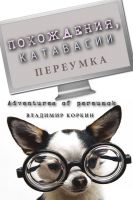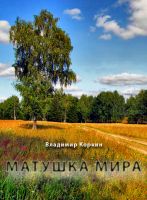 Mamma of the World by Vladimir Korkin (Матушка мира)
by

Vladimir Korkin
A Tale of journalists, geologists, meteorologists, communications, about the unrequited love of a young journalist to the beautiful Nenets...
Vladimir Korkin's tag cloud