Samuel Byler
Biography
Samuel Byler was born and raised in the Amish community of Geauga County, Ohio. Born into a large Amish family. He left the Amish at the age of 19 and shortly after joined a Mennonite church. He currently lives in Phoenix, Arizona, and has two daughters.

Linda Byler-Sortor was raised Mennonite in Burton, Ohio. She spent lots of time with her old order Amish grandparents who would dress her in Amish clothes. She also learned the language at a very young age. Her family moved to Phoenix in 1969, where she met Randy, her husband of 40 years. They have lived in Black Canyon City, Arizona, for 30 years, and have three children and four grandchildren.
Books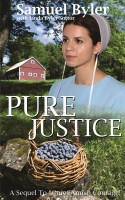 Pure Justice
by

Samuel Byler
An Amish girl is attracted to a man who is not of her faith and finds herself in peril that she never bargained for.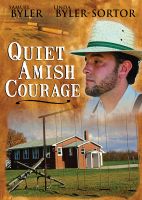 Quiet Amish Courage
by

Samuel Byler
Eighteen months after their wedding day, Allen Gingerich's cherished young wife, Sarah Ann, is killed. Quietly reeling from grief, the young man leaves the community, hoping to find solace by throwing himself into his work as a teacher in a one-room Amish school. But soon after arriving, Allen receives a cryptic letter and photograph, revealing Sarah Ann was not who she appeared.
Samuel Byler's tag cloud