Diana M Bayes
Biography
AUTHOR PROFILE

Diana Bayes was born in Banbury, England and has lived abroad for 20 years in various places. She is currently settled in France with her husband of 36 years, one dog, three cats and three chickens. Mother of three grown up children she now has time to publish some of the light hearted children's stories written over the years and she hopes you enjoy them.

Father Christmas's Boot
Published 5th Nov 2012
A short bedtime story for 3 - 7 year olds, where Father Christmas loses his boot just before leaving to deliver the presents.

Where is Eddie Now?
Published 12th November 2012
(Suggested age 7-10 yrs)
Written for Kids,It is a charming and humorous children's adventure about Eddie an inquisitive little boy aged 7, who is always getting into various escapades. He tries to be helpful but never getting it quite right. At Eddie's 7th birthday party he is asked to help with the final trick by the entertainer Jolly Jack. He decides to play a trick on all his friends which leads him into a wild adventure with unforeseen consequences, where he surprises some bank robbers in more ways than one.

Coming shortly:

Grandma's Old Fashioned Fairy Tales
(Suggested age 3 - 7 yrs)
A collection of traditional old fashioned fairy stories handed down by Diana's Grandmother.u

Contact me :- Diana@maldiagroup.com
Books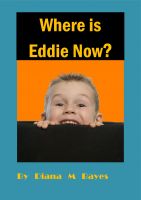 Where is Eddie Now?
by

Diana M Bayes
(5.00 from 5 reviews)
Where is Eddie Now? Written for Kids,It is a humorous children's adventure about Eddie who is always getting into various escapades. It starts at his birthday party, when he gets involved in the last trick of Jolly Jack's the children's entertainer show, hides and cannot be found. During the course of this charming story Eddie find himself in all kind of trouble.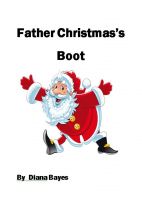 Father Christmas's Boot
by

Diana M Bayes
(5.00 from 4 reviews)
Short bedtime story for 3 - 7 year olds. It's Christmas Eve and all preparations are ready for Father Christmas to deliver the presents but where is his other boot?
Diana M Bayes' tag cloud