J.A. Bailey
Biography
By day, J.A. Bailey is a prim and proper English secretary to a multinational company, but behind closed doors she loves nothing more than to than to turn her fantasies into reality. And if she's not acting them out, she's writing them down.

When her Master lets her off her leash that is...

J.A's stories all involve strong, virile men, intelligent women and the raunchiest scenarios possible. She believes there is nothing sexier than a hot woman at the feet of her gorgeous master.
Books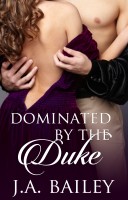 Dominated by the Duke
by

J.A. Bailey
Working as a maid for an elusive duke is not the worst job Ruby has ever had. However, living in the large house can be quiet and lonely with few staff to attend her master. Until one night that is, when she discovers the true nature of this darkly mysterious man.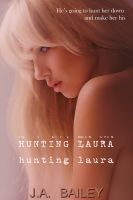 Hunting Laura
by

J.A. Bailey
Laura has just signed up for a term at the exclusive school for submissives. But all is not as it seems. The sexy blonde is hiding the real reason she's there. As the classes progress, Laura is forced to face some truths about her problems with sex along with her growing attraction to her mentor, the dark and distracting Mr Hunter.
Dark Desire
by

J.A. Bailey
(4.00 from 1 review)
Dark Desire is a short erotic story. Jess never does things like this. Jess never meets strange men in a hotel for one night of pure passion. And yet here she is. The elusive stranger lures Jess into a world of beautiful pleasure for one night only. She knows the mysterious man is hiding something. Will this captivatingly erotic man reveal all or will she remain forever in the dark?
J.A. Bailey's tag cloud