Javier Livas
Biography
Born in Monterrey, Mexico. Went to the American School, became an attorney and MBA. Got very interested in Cybernetics, and political activism. Have several dozen videos in YOUTUBE and written several books, among them The Cybernetic State, and The Cybernetic Approach.
Where to find Javier Livas online
Books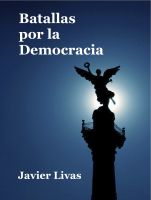 Batallas por la Democracia
by

Javier Livas
Este es un relato del autor sobre las batallas por la democracia que libró personalmente durante dieciocho años hasta lograr sacar al PRI de Los Pinos. Desde las protestas y la represión en Nuevo León hasta la elección de Vicente Fox como presidente de la república. Un ciudadano que se confronta con autoridades, partidos y medios de comunicación, triunfos y derrotas.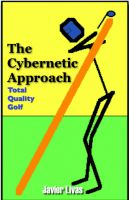 THE CYBERNETIC APPROACH Total Quality Golf
by

Javier Livas
This is a book about cybernetic management applied to the game of golf. The concept of feedback is explained to help you understand how to master your swing in the most effective way possible. Muscle memory is built when you practice the correct swing. A perfect plane swing machine is introduced as a model to make a very complex movement as simple as possible. Covers a putting strategy too.
Javier Livas' tag cloud