Jon Copley
Biography
Marine biologist at the University of Southampton, UK, whose research explores the patterns of life at deep-sea volcanic vents around the world. First British person to dive more than 5 km (3.1 miles) deep in the ocean. Also previously a reporter and assistant news editor at New Scientist magazine.
Where to find Jon Copley online
Videos
World's deepest known undersea vents
Volcanic vents at a depth of 3.1 miles in the Cayman Trough, Caribbean Sea.
Books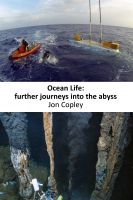 Ocean Life: Further Journeys Into The Abyss
by

Jon Copley
Follow recent expeditions exploring undersea volcanic vents in the Cayman Trough, including the first manned mission to the deepest known vents, more than three miles down on the ocean floor, in search of new species and the future of our own.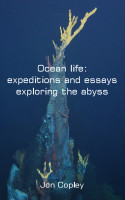 Ocean life: expeditions and essays exploring the abyss
by

Jon Copley
Follow recent scientific expeditions exploring volcanic vents on the ocean floor, where hot mineral-rich water nourishes lush colonies of deep-sea creatures, with articles about the search for new species of marine life in previously unseen parts of our planet.
Jon Copley's tag cloud