Lize Brittin
Biography
Lize Brittin was born in Boulder, Colorado in 1967 and has lived there for most of her life. As a high-schooler, she was a four-time Colorado state cross-country and track champion, and qualified twice for the Kinney (now Foot Locker) National Cross-Country Championship after winning the Kinney Midwest Regionals as a senior. At age 16, she set a women's record at the Pikes Peak Ascent, considered one of the most challenging mountain races in the country. Throughout her career as a world-class mountain runner, Lize also struggled with an eating disorder so severe it nearly killed her, being told by doctors at one point that she likely wouldn't make it thought the night. Eventually, though, she was able to overcome anorexia and now engages in efforts to spread the word that recovery from the illness is possible. Lize has written a manuscript about her struggles with anorexia and poor self-image, and hopes that she can shed some light on an illness that often leads people to withdraw not only from their loved ones but from meaningful living altogether. When not writing, Lize enjoys speaking to groups and on radio programs dealing with topics such as eating disorders and body image. She has been a guest on several Denver-area radio shows, including KGNU, KRFC and Green Light Radio. She has also been featured in several articles and publications, and has been involved in various Internet podcasts, including the Runners' Round Table and Women Talk Sports. In addition, Lize's blog, "Training on Empty," is part of the Women Talk Sports Network.
Where to find Lize Brittin online
Books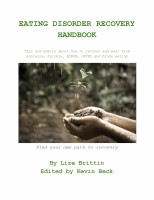 Eating Disorder Recovery Handbook
by

Lize Brittin
Suggestions, exercises, and ideas that anyone can consider at any given time during recovery from anorexia, bulimia, ENDOS, OSFED, binge eating and compulsive eating. This handbook is designed to help the reader find his or her own path to recovery.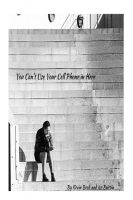 You Can't Use Your Cell Phone in Here - A Book of Short Stories
by

Lize Brittin
(5.00 from 1 review)
You Can't Use Your Cell Phone in Here is an eclectic assortment of a dozen short stories written by two authors over a period of fifteen years in at least three different parts of the United States. All told, the only genuine motif linking these thought-provoking stories is the authors' shared quest to resolve their characters' inevitable dilemmas.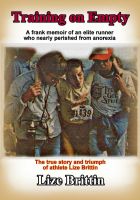 Training on Empty
by

Lize Brittin
(5.00 from 1 review)
An engaging and honest autobiography of a former elite runner who nearly perished from anorexia, one that also explores the biopsychosocial and sociological aspects of this pervasive, malignant, but ultimately surmountable disease. Brittin's comprehensive account of her tribulations combined with her background in psychology makes this a unique must-read for athletes & health professionals alike.
Lize Brittin's tag cloud