Liz Todd
Biography
The author taught pre-school children for twenty years, and now lives in rural Perthshire with her husband Richard, enjoying the quiet life amidst red squirrels, roe deer and partridges; an ideal environment for thinking and writing. She is currently working on the last chapters of her next novel.
Where to buy in print
Books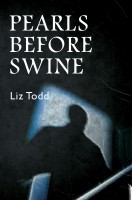 Pearls before Swine
by

Liz Todd
Greta's existence is fairly average, until she discovers that her husband is leading a double life. Once the shock subsides, can she find the courage to confront him, or will she do what she always does - stay quiet and keep the peace? Even if she chooses this route, is it possible to conceal the truth and pretend things are normal?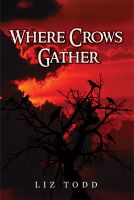 Where Crows Gather
by

Liz Todd
He sat down on one of the park benches and lifted his face to the spring sunshine. He took a deep breath. Behind him, in Princes Street, a taxi hooted, as if prompting him to forget this mad quest and go home; but that was the damnedest part about it. He was home...
Liz Todd's tag cloud