Martin Dougherty
Biography
Martin J Dougherty has been at times an engineer, a teacher, a sports coach, a games designer, a defence analyst and, of course, a writer. His published works range from strategic reports for the arms trade to a self-defence manual and a handbook for teachers.

Martin currently works as Line Editor for a games company, and is heavily involved in the creation of Roleplaying Games and supplements. He also pursues a career in the arms trade as a freelance analyst, where he specialises in high-technology weapon systems and asymmetric warfare.

Martin's interests include military history and malt scotch. He also trains regularly in the martial arts and is coach to the University of Sunderland fencing team. He lives in the northeast of England with his wife Helen and three unruly cats.
Books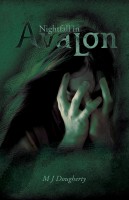 Nightfall in Avalon
by

Martin Dougherty
Tal Peters is a wild-talent telepath and conman; Jandro Dalden is a part-time barfighter. Their combined skillset is ideal for petty thievery and pointless troublemaking. Saving interstellar civilisation… not so much.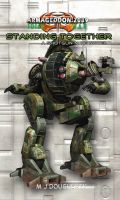 Standing Together
by

Martin Dougherty
The Armageddon War continues. The streets and fields of Britain are ablaze. 'Shotgun' Mike Halsey fights for freedom whether his weapon is a monster warmek, a sawed-off shotgun or his own fists. What started in Standing Alone continues in this fast paced, furious, science-fiction action thrill ride. Blood, battle and giant meks! Welcome to the British War of Independence.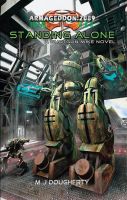 Standing Alone
by

Martin Dougherty
As the Armageddon War of 2089 escalates, the United States of America and European Federation constantly vie for new advantages. The paranoia and mutual suspicion of the two combatants is at an all-time high. Hopelessly outmatched, the United Kingdom fights its War of Independence. Its fate will be decided by a few warriors fighting in the most powerful land-based war machines ever devised.
Martin Dougherty's tag cloud