Paul James
Biography
Paul James grew tired of waiting for a literary agent or publisher to snap up his masterpiece so he began posting excerpts on social media and, when the reaction to those snippets was good, he published it himself (well, with a little help from his friends). He hopes you enjoy reading it as much as he enjoyed writing it.

Despite years of schooling and work in middle management, Paul can still see the funnier side of life. As well, living in central Canada with his wife and with the experience of raising two now grown-up and moved-out kids, he feels he can see both sides of any question – so much so that sometimes he can't tell one side from the other.

Paul feels he understands enough of the English-speaking world's concerns to comment on that in his writing because (1) he and his wife moved to Canada from Britain at a middling age and they still visit English family and friends frequently, (2) he has visited the USA a lot through vacations, his work and his children going to university there, and (3) through work and family visits, he has spent many months in Australia.

When Paul isn't writing, he can be found reading, traveling, or outdoors with a camera looking to capture amazing images of landscapes and wildlife.
Books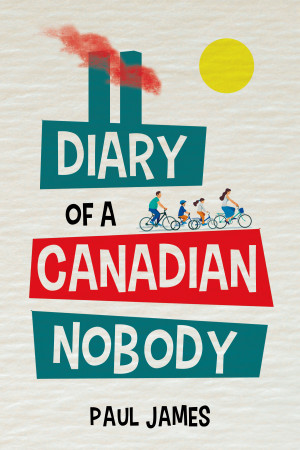 The Diary of a Canadian Nobody
by

Paul James
(5.00 from 3 reviews)
Arthur Lakelady has many worries. Alys, his wife, is infatuated with the home renovator re-modelling the kitchen, or so their teenage daughter Gwen says. How Gwen knows this is a mystery to Arthur for she never leaves her bedroom, except to go to school and work. Gwen's worried a family breakup will spoil her chances of a good university.
Paul James' tag cloud