Sean Patrix
Biography
Sean Patrix is a pseudonym for Matt Carroll, who lives in Boston, with his wife and kids. The former Boston Globe reporter writes horror & thrillers and likes to read scifi, biographies, history, and anything about science. In real life he has a job that's better than scifi -- he works at the MIT Media Lab.
Where to find Sean Patrix online
Books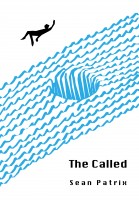 The Called
by

Sean Patrix
Something had been sleeping under Lake Champlain for centuries. Something dangerous and best left asleep. But now archaeologist Charles O'Hare has unwittingly uncovered the key to awakening it. To controlling it. But someone else understands what he has uncovered much better than O'Hare -- someone who has deep understanding of dark arts ... and has no scruples about using that power.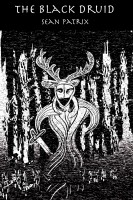 The Black Druid
by

Sean Patrix
Dead and gone. That's what they said about the ancient Druids. But maybe not quite. Maybe a handful still exist, hidden in the shadows, weaving dark plots. A music agent to washed-up rock stars finds street kids are disappearing. But where are they going? And how are they linked to a strange alternate world the Druids have created called The "Hollow Lands"?
Sean Patrix's tag cloud