John Harrison
Biography
Dr John Harrison is a public intellectual who lives in Brisbane, Australia. He is an author, academic and senior lecturer at The University of Queensland. He holds an honours degree in history, a PhD from The University of Queensland, and a number of teaching qualifications. At The University of Queensland his current teaching and research includes media regulation and ethics, and the social, cultural and natural history of western Cape York.
Where to find John Harrison online
Books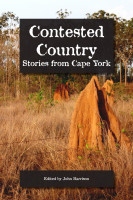 Contested Country: Stories from Cape York
by

John Harrison
Western Cape York is one the most remote, least accessible areas of Australia. It spans 17 Indigenous language groups. The land is a complex array of pastoral leases, bauxite mining tenements and land under Native Title. These stories are a contribution to our understanding of the circumstances of Australia's First Peoples, and in particular, those living on the western coast of Cape York.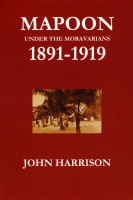 Mapoon under the Moravians 1891-1919
by

John Harrison
Founded in 1891 to stop Aboriginal people being kidnapped, and burned to the ground in 1963, this is the sorry story of Mapoon Mission. Established by the Moravians, an evangelical sect from Europe with a reputation for working in isolated places in a difficult climate, this is the story of the first 3 decades of Mapoon under the Moravian
John Harrison's tag cloud