P. A. Barnhart
Biography
Author of two novels (Vanderville and Throwing Bones, both available on dead trees at www.publishamerica.com), experienced book editor, and freelance writer, Pat resides in central Florida with her oh so spoiled Bassett Hound, Belle of the Ball. In addition to writing, Pat enjoys mentoring other authors as they pursue their writing dreams, and is available for all projects involving words. A self-avowed wordsmith, hobbies include movies, crossword puzzles, and travel.
Where to find P. A. Barnhart online
Books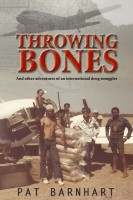 Throwing Bones: And Other Adventures of an International Drug Smuggler
by

P. A. Barnhart
This stuff really happened. The drug smuggler known as "The Boxer" actually beat the U.S. Government at every turn. Think 'Traffic' and 'Blow', only real. Same decade; same bad guys; same airstrips. Throwing Bones is an artful blend of fact and fiction that will leave you amazed, curious, and a little jealous. The events, places and people are real, just thinly disguised. Enjoy!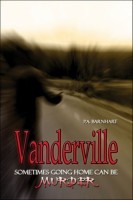 Vanderville: Sometimes Going Home Can Be Murder
by

P. A. Barnhart
Take one large hunk of man, add a slice of murder, simmering childhood memories, a generous portion of steamy sex, and you have a pot-boiler that satisfies your hunger for a good story. Traveller reluctantly returns home to Vanderville to visit his mother before she dies, but he's too late & finds that he must solve her murder. Will he find love, a murderer, or both?
P. A. Barnhart's tag cloud