Old Fools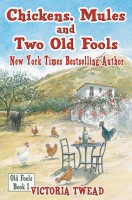 Chickens, Mules and Two Old Fools
*New York Times bestselling author* If Joe and Vicky had known what relocating to a tiny mountain village in Andalucia would be like, they might have hesitated... They have no idea of the culture shock in store. No idea they'll become reluctant chicken farmers and own the most dangerous cockerel in Spain. No idea they'll help capture a vulture or be rescued by a mule.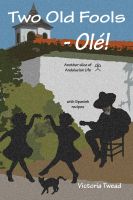 Two Old Fools - Olé!
Sequel to 'Chickens, Mules and Two Old Fools'. Never believe that life in a tiny Spanish mountain village is predictable. Vicky and Joe have finished fixing up their house and look forward to peaceful days enjoying their retirement. Then the fish van arrives, and instead of delivering fresh fish, disgorges the Ufarte family. The peace of El Hoyo is shattered.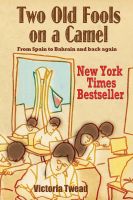 Two Old Fools on a Camel ~ From Spain to Bahrain and back again
*New York Times Bestseller* Vicky and Joe leave their Spanish mountain village to work for a year in Bahrain. How could they know that the Arab Spring was poised to erupt, throwing them into violent events? Teaching Arab kids, working with crazy teachers, forming life-long friendships and being placed under house arrest, Vicky and Joe laugh and lurch through their year in Bahrain.