Dead Eye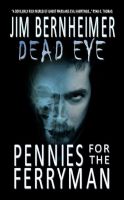 Dead Eye: Pennies for the Ferryman
My name is Mike Ross. I'm a Ferryman. I help people with ghost problems, or ghosts with people problems. Funny thing, no one ever helps me with my problems. Civil War ghosts bent on killing me, Skinwalkers who just want my body, and a vindictive spirit linked both to my bloodline and my destiny. The dead still hold a good deal of influence over the world, and they don't want to give it up.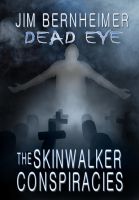 Dead Eye: The Skinwalker Conspiracies
My name is Mike Ross and I'm a Ferryman. I didn't ask for the job, but I'm trying to make the best of it. Most ghosts are okay but, unfortunately, there are lots of exceptions, like power-mad psychopaths, spirits still trying to fight battles long since lost, and the worst of the lot- the Skinwalkers. One of them stole my father fifteen years ago, and now I'm going to make that ghost pay.