Cursed Magic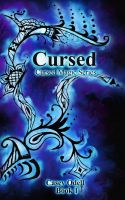 Cursed (Cursed Magic Series, Book One)
The night Claire Tanith's small village is attacked, her mother sends her alone into the cursed forest, the one she'd been forbidden to enter all her life with these mysterious words: 'They will protect you.' On the run from her attackers, she soon finds the forest is not as abandoned as she'd once thought.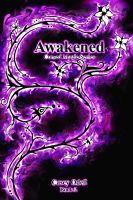 Awakened (Cursed Magic Series: Book Two)
After escaping from the elves and the General, Claire is on the run again with the last person she'd thought she'd end up with— Farron. Shadowy forces are nipping at their heels, and soon they are attacked. But they have bigger worries. An old friend of Farron's shows up: a beautiful woman with a mark shockingly similar to her own.