Chris Doherty
Biography
I know the trendy thing to do is to write this section in the third person, but I find it cringe-worthy and will just try to let you know a little bit about myself. I was born in Rugby in the summer of 1989. If I'm honest I don't remember too much of Rugby; I'm sure it was nice and I have fond memories of certain events but when I was eight I moved to Warwick, which I consider to be my hometown. I'll be twenty-five this year and I've still not fallen out of love with the place.
My family are hugely important in my life, as I hope is the case with most people. My parents are both loving, supportive and exceedingly generous. Their guidance means the world to me. My sister, Gemma, lives up in Yorkshire now, but still plays a humongous part in making sure this book isn't full of errors. She would give up her free time to help at a drop of a hat, and I owe her a great deal for that.
Writing has always been a passion of mine. There are pictures of me reading books and writing stories when I was so small, holding a pencil seemed like a lot of work. It never became a conscious thought of something I wanted to pursue at school. It was just something I did. A lot.
I've done every manner of jobs from working in shops, to running tennis clubs and teaching in schools. Each one I have enjoyed and had some success at but there was never any passion there, certainly not in the way that writing offers.
Where to find Chris Doherty online
Books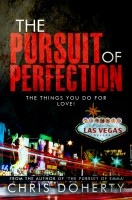 The Pursuit of Perfection
A year has passed since Tom found Emma and learnt the truth about her past. Just when they thought they were out of that lifestyle things start falling apart. When Emma's brother, Johnny, foolishly enters the most dangerous criminal competition in the world, they are sucked straight back in, forced to do the very things they are trying to forget. Rivetting sequel to 'The Pursuit of Emma'.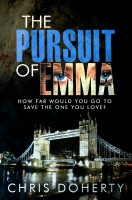 The Pursuit of Emma
(5.00)
One day, everything Tom Sharpe knew was turned upside down when his wife inexplicably disappeared. As he digs a little deeper, more andr more secrets emerge and soon he finds himself in a world he knows nothing about. Nothing makes any sense. With all evidence pointing to their relationship being a lie, Tom puts his faith in the love they shared and pushes himself to his limits.