jonas tremor
Biography
i am salim asumadu from ghana,i love to read and was inspired by enormous writers that i have read their books and all my life wish to have my deepest thoughts read.
Where to find jonas tremor online
Books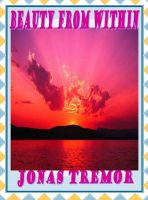 Beauty From Within
Inspiring sonnets for poem and philosophy lovers. Poems that let's you meditate on life and how blissful you can see it.
jonas tremor's tag cloud