B. Shaun Garing
Biography
B. Shaun Garing has a Bachelor of Arts in Education and has taught eight years in the public and private school sectors. He joined the staff of Church on the Rock in 2000 and was ordained in 2002 along with his wife, Jenny, by Dr. Michael and Pastor Diana Jacobs. Currently, Shaun serves as a ministerial staff member and ministers in conferences concerning issues involving the local church. He is also president of Rock House Publishing, a Christian publishing house founded in 2005. Along with authoring several books, Shaun has written materials used in local churches, Bible schools, prison ministries, and on the mission field. His heart is to not only serve, but help equip those in the church to better serve their pastors and the local church vision as given by Jesus.
Where to find B. Shaun Garing online
Where to buy in print
Books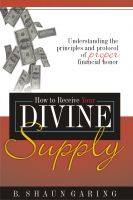 How to Receive Your Divine Supply
A book to better understand the procedures and protocol of proper financial honor.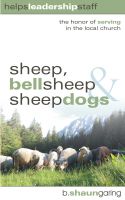 Sheep, Bell Sheep, Sheep Dogs
A guide for those desiring to function with excellence in the local church.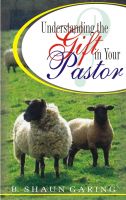 Understanding the Gift in Your Pastor
An in-depth study of the office of the pastor and how a church can be strengthened or weakened through that knowledge or lack of knowledge.