Sandra L Portman
Biography
Now that I'm retired from the nursing profession, it's so nice to be able to get back to my first love... writing. When I was a girl, I spent a lot of time reading and writing my own stories for friends to read. Now my children are grown I have the time to relax and write new stories that children can enjoy on their eReaders. Who knows - I may even expand to print!

I loved reading to my children when they were young. We had the best time reading their favorite book over and over again and finding new things to talk about in the book. For example, when we first started reading a book when they were one or two, they just liked listening to the story. By the time they were five to six, they were inventing new "facts" for the stories!
Books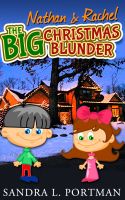 Nathan & Rachel - The BIG Christmas Blunder
Nathan & Rachel anxiously await Christmas Day. An unexpected visitor is coming to the dinner who has a handicap. Nathan's parents prepare Nathan and Rachel, so they don't blurt out something inappropriate. Unfortunately, there was no way to prepare for the BIG blunder that was to come. Discover what it is and how Nathan and Rachel respond.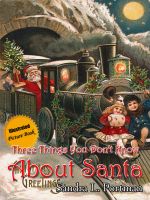 Three Things You Don't Know About Santa Claus
Illustrated Santa Claus has changed a lot through the years; in some pictures he looks very old and in others he appears to be younger. This lovely picture book introduces children age 2-8 to learning more about Santa and the Christmas symbols that make up the holiday season.
Sandra L Portman's tag cloud