Russell Atkinson
Biography
Russell Atkinson served as an FBI agent and Legal Advisor for 25 years. With degrees in mathematics and law he worked for various high-tech firms, including IBM, Fairchild Semiconductor, and Netscape. He has written extensively on cryptography and served as a consultant on the the movie The Red Machine, a movie given a thumbs up by Roger Ebert. He investigated billionaire insider trader Raj Rajaratnam and has arrested murderers and drug dealers. He lives in Silicon Valley. His interests include running, geocaching, guitar, cryptography, and, of course, writing.
Where to find Russell Atkinson online
Books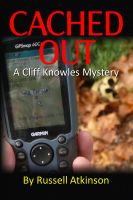 Cached Out
by

Russell Atkinson
Book #2 in the Cliff Knowles Mysteries series. Retired from the FBI, Cliff Knowles takes up geocaching. While looking for a cache in the mountains he comes across a human skeleton. Soon he becomes a suspect in a seven-year-old homicide. When one of the investigators turns out to be an old flame, things get interesting.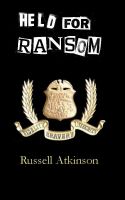 Held for Ransom
by

Russell Atkinson
The President of Claritiva Software is kidnapped. FBI Agent Cliff Knowles is the first to respond when the crime is reported. But the report is suspicious in many ways and the front office is skeptical the kidnapping is real. Knowles must fight his own bureaucracy while trying to rescue the victim and catch the kidnappers. The author draws heavily on his 25-year FBI career in this thrilling novel.
Russell Atkinson's tag cloud