Amanda Jane Plummer-Laidler
Biography
I am a 40 year old mum of a 6 year old little boy. I run a business with my sister and sell worldwide. I lso write childrens stories and have published one on Amazon Kindle.
Books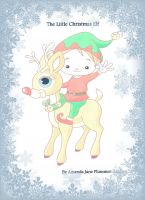 The Little Christmas Elf
Can dreams really come true? When a little Elf dreamed of becoming on of Santa's Christmas Elves he did not really believe dreams can come true.
Amanda Jane Plummer-Laidler's tag cloud