Cheryl Twaddle
Biography
I live in Calgary, Canada. I have three daughters, Rachel who is attending ACAD working on her BFA, Rebekah who is hoping to become a writer, and Kayla, my youngest, who also would like to be an artist (she creates my book covers). I have been married to my husband, Simon, for twenty years and love to camp and hike. I love writing and hope my books are enjoyable to read.
Where to find Cheryl Twaddle online
Books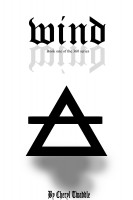 Wind: Book one of the 360 series
Seventeen year old Nicky Barrett has woken to find herself in a world that is not her own. All alone in a land that is reminiscent of the old west and full of characters that have arrived there throughout time, she must decide who she can trust and how she's going to survive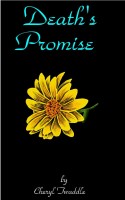 Death's Promise
(3.50)
Do you know about death? Annabelle Roberts knows that ever since her father died, she's been having strange dreams. Dreams where she travels through time and meets people from the past. Now, a guy who has appeared in two of her dreams has just walked into her English class and Annabelle is starting to question her sanity. Who is he and what does he want with her?
Cheryl Twaddle's tag cloud