The Broken Key Trilogy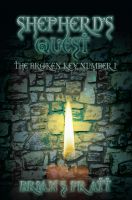 Shepherd's Quest: The Broken Key #1
Longing for adventure is one thing, but when it becomes reality... Four comrades set out to recover the segments of a key which they believe will unlock the King's Hoard, rumored to hold great wealth. Written in the style of an RPG game, with spells, scrolls, potions, Guilds, and dungeon exploration fraught with traps and other dangers.
Hunter of the Horde: The Broken Key #2
Riyan, Chad, and Bart continued their quest with the aid of their newfound companion, Kevik. Recently bereft of his master, Kevik struggled on his own to learn his craft and to put the appellation of 'Apprentice' behind him. Word that they may have found the King's Horde had begun to spread. Now, it has reached the ears of one who will stop at nothing to discover what they know.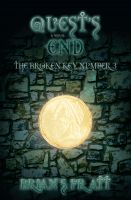 Quest's End: The Broken Key #3
The location of the fourth and last coat of arms from The Crypt has been located and leads Riyan and the rest to travel to the Lands of the Moran Tribes, a less than hospitable place for outlanders. Unbeknownst to our heroes, Hoard-crazed men have gravitated to Quillim in search of the Hoard, ravaging the countryside as each vie to be the one to uncover the entrance.