Lawyers and Shoes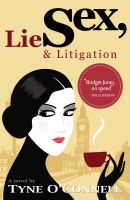 Sex, Lies & Litigation
'Two Professional Women, looking for one other, to share large flat in Notting Hill - must be open-minded.' That was me - I told myself - my mind is an abyss. A fun and irreverent novel, full of laugh-out-loud one-liners.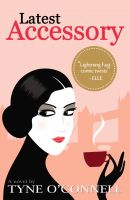 Latest Accessory
Every modern woman knows the importance of getting her accessories right. This year, like most of the gorgeous young things in London with an overdraft and a Harvey Nichols storecard, Evelyn is investing in a Prada handbag, saving up for a jacket by Alexander McQueen and thinking about a pierced navel. Somehow, though - without even needing to queue - she ends up with a stalker!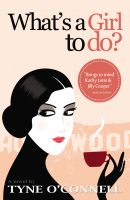 What's A Girl To Do?
Having been single forever, Evie's now finding that coupledom isn't nearly so simple as all those couples at parties made it look. Ensconced in the celeb packed Chateau Marmont in LA Evie's got some tough decisions to make about how committed she's prepared to be - or for that matter, how single she wants to stay.