JLB Creatives Publishing
Publisher info
If you are looking for a 5 star author who leaves you wanting more in the realms of fantasy, historical fiction, and everyday life fiction you have found her! Author Janet Beasley is the retired CEO of JLB Creatives Publishing. She is a multi-talented, 5 star, award winning, #1 best selling author of epic fantasy, poetry, and historical fiction. Her main stay is epic fantasy where magic and enchantment abound. The Hidden Earth Series (when finished) will be a six novel/two companion book series. To this date: Jan 2018, Janet has published within the Hidden Earth Series Volume 1 Maycly the Trilogy, Volume Planet Land, and Volume 3 Planet Water, with Volume Planet Sky in final editing, and is currently writing Volume 5 Planet Fire,and Volume 6 SULs New Earth. The two Hidden Earth Series companion books consist of the cookbook, More Than Grilled Cheese and Tomato Soup, from her fantasy world of Maycly and a full color illustration book, The Chukkons Say Ye Need ta Be a-Seein' Maycly, depicting the animals, characters, terrain, and dwellings found on the fantasy world of Maycly. Using the pen name J.D. Karns she co-wrote with her 82 year old father, and published the 5 star historical fiction novel "28 Months of Heaven and Hell," based on the journal of the WWII navy veteran, Carl Lee Young, who sailed the Pacific on the Melvin R. Nawman DE-416, during the war. In addition Janet has written for several anthologies, been published in trade specific magazines, co-authored non-fiction works, and is an award winning poet. Her hobbies include kayaking Florida's crystal-clear spring-fed rivers with her husband, photographing nature, playing ping pong, and baking cupcakes. Her loves of life include family, dogs, creating steampunk art and dressing in steampunk style, watching action-adventure and fantasy movies, and sunsets.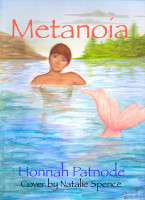 Metanoia
by

Honnah Patnode
Metanoia is Honnah Patnode's third published story and her second novella, following her wildly popular Parallel Infinities. She is an amazingly mature writer for her 18 years, and she proves it in her new mythological romance. The interaction between Sirens and Humans, as well as the relationships Honnah creates among the Sirens, will fill you with intrigue and awe. This is a story for lovers.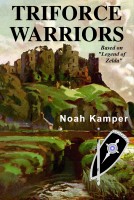 Triforce Warriors (based on "Legend of Zelda")
by

Noah Kamper
When the dark sorceress, Cia, spawns hordes of monsters upon Hyrule, she engulfs it in a bloody war to decide its fate. Link, The Hylian Army's General, along with Impa, his commander, and Sheik, a mysteriously disguised Sheikah, must now seek the power of the fabled Triforce—the almighty gift from the goddesses that grants any wish to those who hold it—in order to banish Cia and all her monsters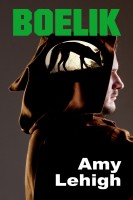 Boelik
by

Amy Lehigh
Boelik has strived to avoid people all of his life. He shouldn't even exist. But when he hears trouble and lets his conscience take over, his life begins to take on meaning that he never knew it could. Travelling from one place to another, he takes up a new life. Unfortunately, as he's learned, nothing lasts forever.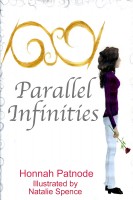 Parallel Infinities
by

Honnah Patnode
(3.50 from 2 reviews)
Rosetta Spin has an odd relationship with reality: she unwittingly fell into an addiction for dreams. She learns to astrally project—to separate her soul from her body and go on fantastical adventures with no regard for reality. She meets someone in the astral plane who causes her to question exactly what is real and which side of her existence she wants to be the real one.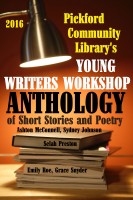 2016 Pickford Community Library's Young Writers Workshop Anthology of Short Stories and Poetry
by

Pickford Community Library Young Writers Workshop
Young writers in middle school through high school from Michigan's Eastern Upper Peninsula have contributed short stories and poetry to the most recent Pickford Community Library's Young Writers Workshop Anthology. Genres include sports fiction, paranormal, fantasy, and young adult romance.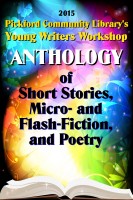 2015 Pickford Community Library's Young Writers Workshop Anthology of Short Stories, Micro- and Flash-Fiction, and Poetry
by

Pickford Community Library Young Writers Workshop
These stories and poems, written by extremely talented 6th through 11th graders, will delight you with their imaginative content and expert presentation. You'll find vampires, wolves, lovers, and more who will take you from one end of the emotional spectrum to the other. You will marvel at the way only a few words can express such an expanse of creativity.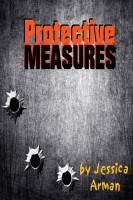 Protective Measures
by

Jessica Arman
by Jessica Arman: Imagine being stuck in school forever. Living there, working there, and eating every meal there. That's what Taryn and every other kid from her town has to do. What they don't know is that this so-called slave school is run by Taryn's father. This secret will lead to heartbreak and despair. Freedom will be had, but not without a heavy cost.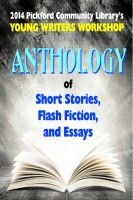 2014 Pickford Community Library's Young Writers Workshop Anthology of Short Stories, Flash Fiction, and Essays
by

Pickford Community Library Young Writers Workshop
This anthology is comprised of works by talented student writers, grades six through college, who attend the Pickford Community Library's Young Writers Workshop in Michigan's Eastern Upper Peninsula. The sessions are taught by two of the JLB Creatives Publishing team: author and CEO Janet Beasley of Florida, and Dar Bagby of Michigan, illustrator and Senior Editor. The classes are taught via Skype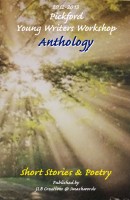 Books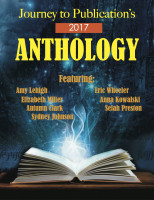 Journey to Publication's 2017 Anthology
by

JLB Creatives Publishing
In this free eBook publication, the works of writers ages 13 to 19 are proof that young people can be respectable authors. It demonstrates their hard work at learning how to write and finally achieving publication. It includes nine poems and six short stories covering the genres of paranormal fiction, science fiction, fantasy, suspense, and action/adventure, along with author bios & illustrations.
JLB Creatives Publishing's tag cloud