James Hoby
Biography
James Hoby is originally from Ellensburg, Washington, but after moving around a bit, he now lives in Alexandria, Virginia. He has been employed as a dishwasher, a fry-cook, a teacher, an investigator, an analyst, a program specialist, and then an analyst again. He is the author of two short, comic novels: "Cousin Tina Disappears" and "A Year with the Hoopers." Writing as E.D. Foxe, he is also the author of a third short novel, "Waking Up Naked On My Mother's Grave," and "Rosamund," a collection of 80 poems.
Where to buy in print
Books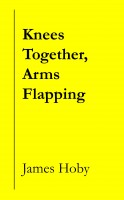 Knees Together, Arms Flapping
by

James Hoby
When I wrote A Year with the Hoopers, my only goal was to be as funny as possible. Before doing any other work on the book, I wrote more than 2,000 gags: one-liners, jokes, aphorisms, and cartoons. About 70 of those gags wound up in the book, a few others were shoved into stories and screenplays, and most of the rest were destroyed. The remaining 129 gags are in this ebook.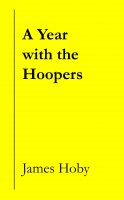 A Year with the Hoopers
by

James Hoby
A large box is thrown from a passing van into a yard. Inside the box, the yard's owner finds some worthless junk packed with a tremendous amount of shredded paper. Enraged, he hires two local teenagers to scan the shreds into his computer, he uses special software to reassemble the shreds, and he publishes the most private and embarrassing documents about the litterbugs, the Hoopers.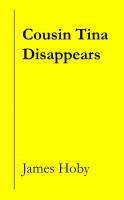 Cousin Tina Disappears
by

James Hoby
Cousin Tina Disappears is a convoluted story about an isolated family living in a small, American town. Tina's cousin, a long-time guest in their home, describes her murder, an infestation of flies, the humiliation of selling shoddy Christmas cards, a failed attempt to enlist in the Army, and his role in the disposal of Tina's body.
James Hoby's tag cloud