Bill O'Hanlon
Biography
Bill O'Hanlon, MS, LMFT, has authored or co-authored 34 books, the latest being The Therapist's Notebook on Positive Psychology (Routledge, 2011), Quick Steps to Resolving Trauma (W.W. Norton, 2010), A Guide to Trance Land (W.W. Norton, 2009), Write is a Verb (Writer's Digest Books, July 2007) Pathways to Spirituality (W.W. Norton), Change 101: A Practical Guide to Creating Change (W.W. Norton, Fall 2006), and Thriving Through Crisis (Penguin/Perigee; winner of the Books for a Better Life Award). He has published 57 articles or book chapters. His books have been translated into 15 languages: French, Spanish, Portuguese, Swedish, Finnish, German, Chinese, Bulgarian, Turkish, Korean, Indonesian, Italian, Croatian, Arabic and Japanese. He has appeared on Oprah (with his book Do One Thing Different), The Today Show, and a variety of other television and radio programs. Since 1977, Bill has given over 2000 talks around the world. He has been a top-rated presenter at many national conferences and was awarded the Outstanding Mental Health Educator of the Year in 2001 by the New England Educational Institute. Bill is a Licensed Mental Health Professional, Certified Professional Counselor, and a Licensed Marriage and Family Therapist. Bill is clinical member of AAMFT (and winner of the 2003 New Mexico AMFT Distinguished Service Award), certified by the National Board of Certified Clinical Hypnotherapists and a Fellow and a Board Member of the American Psychotherapy Association. He is known for his storytelling, irreverent humor, clear and accessible style and his boundless enthusiasm for whatever he is doing. His seminars are as entertaining as they are educational.
Where to find Bill O'Hanlon online
Books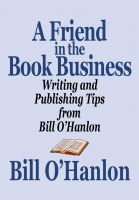 A Friend in the Book Business: Writing and Publishing Tips from Bill O'Hanlon
by

Bill O'Hanlon
Bill O'Hanlon, author of 34 book and featured Oprah guest, offers valuable guidance for unpublished authors. He has coached over 100 books into existence. If you want to up your chances of publishing success, try this short read.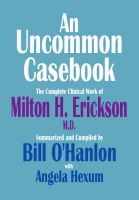 An Uncommon Casebook: The Complete Clinical Work of Milton H. Erickson, M.D.
by

Bill O'Hanlon
(5.00 from 1 review)
A summary and description of the clinical cases of the late psychiatrist and hypnotherapist, Milton H. Erickson, M.D., compiled by one of his former students, the psychotherapist Bill O'Hanlon.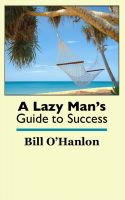 A Lazy Man's Guide to Success
by

Bill O'Hanlon
(4.00 from 1 review)
This breezy, succinct book by Bill O'Hanlon, featured Oprah guest and author of 30 books, gives you everything you need to know to figure out what to do with your life and succeed at it, even if you are lazy, flaky, perfectionistic or fearful. A fun, irreverent and inspiring read.
Bill O'Hanlon's tag cloud