Joseph Rinaldo
Biography
I am Joe Rinaldo, and I've written four novels - Valerie's Retreat, A Mormon Massacre, A Spy At Home and Hazardous Choices - that are available on Amazon. By day I work as Credit and Financial Manager for a heating, ventilating, and air conditioning distributor. When I first started writing, I thought being a numbers guy would make me an oddity as an author. That's proved to be wrong. The more people I meet in this industry, the more I run across accountants and CFOs. Apparently, creativity infects a variety of people. Of course, I have the same dream as other writers. I hope my books sell a million copies and become smash hit movies. Selling ebooks isn't the get-rich-quick scheme I thought it was before being published. It's been a lot of work.
Where to find Joseph Rinaldo online
Books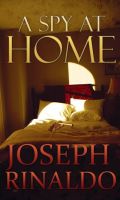 A Spy At Home
by

Joseph Rinaldo
A retired CIA operative comes to believe he wasted his professional life not only promoting questionable American policies, but missing life with his family. Suddenly, his wife is gone, and he must learn all she knew about caring for their mentally retarded son. After a life of planning for contingencies, the former spy must deal with the possibility that he may die before his son.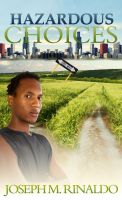 Hazardous Choices
by

Joseph Rinaldo
(5.00)
Darnell Jackson is a young African-American man living in a gang-infested area of Chicago. To save his life, he joins a gang and is forced to do things he abhors. When an opportunity to escape this deadly world is offered to him, he accepts gladly. A football scholarship to a small rural Kentucky college could be his ticket out and a life free of violence and fear. But will his gang let him go?
Joseph Rinaldo's tag cloud