Robert Zverina
Biography
Born in Liberty, NY in 1969, Robert Zvěřina is the only American-born child of Czech political refugees. He grew up on Long Island and graduated from a prestigious northeastern university with a BA in English. His first car was a classic GM V8 that he drove for years to jobs in a dishroom and mall bookstore, but he hopes the similarities to his protagonist Buzz Polštař end there. He received an MFA in Poetry at Brooklyn College under the mentorship of Allen Ginsberg, whose meticulously captioned photographs and lessons in empathy were an inspiration. Initially skeptical about computers and the internet, Robert launched Picture of the Day (www.zverina.com) in 1997, paving the way for future bloggers with his autobiographical mix of creative nonfiction, photography, and multimedia elements. After nearly 2,000 custom-designed web installments and eight feature-length volumes of pocket street videography (www.robZtv.com), Zvěřina remains skeptical about technology. But to sum up it's fair to say his entire life has been a struggle between indignation and acceptance, the yearning for a better world balanced by contentment in the present.
Where to find Robert Zverina online
Books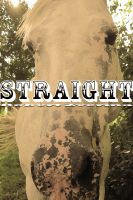 Straight
by

Robert Zverina
(4.33 from 3 reviews)
A short story about a lonesome cowboy and his faithful horse.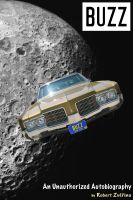 BUZZ: An Unauthorized Autobiography
by

Robert Zverina
(4.67 from 6 reviews)
Hello, my name is Buzz. Yes, it's my given name. I was born the day Buzz Aldrin set foot on the moon. It was supposed to be auspicious. My Czech immigrant family had high hopes for me. That's OK--they were a disappointment, too. Let me tell you how we were churned through the gears of history but managed to emerge with only a scratch or two. (Plus some deep wounds we were too polite to discuss.)
Robert Zverina's tag cloud