The Guardians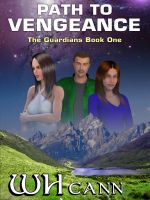 The Guardians Book 1: Path to Vengeance
Following the killing of his fiancée Grogaan spearheads a campaign against the Krelathans to fulfil his vow of vengeance. An unexpected encounter with a Senator's daughter leads to romance, which impacts positively on his emotional condition. His unique piloting skills and dreams are attributed to his ancestry and gift of magic that ultimately lead to his outstanding performance as a pilot.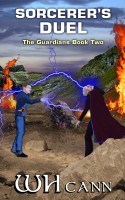 The Guardians Book 2: Sorcerer's Duel
When Grogaan reunites with Ellarna in the neighbouring quadrant, they start training as Guardians. On visiting another planet, he discovers a long forgotten underground installation that contains a sinister secret. This discovery, together with his powerful emotions, set off a chain reaction that has sinister, dire and tragic consequences, culminating in a spectacular duel between two sorcerers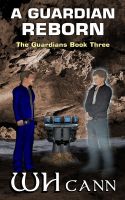 The Guardians Book 3: A Guardian Reborn
Grogaan survives his duel with Empress Hefrask, but his life hangs by a thread, and he has lost both memory and gift in magic. Ellarna hides him with a magical shield in a cave to prevent being discovered, and develops new abilities in magic while in hiding. Can Grogaan recover physically and mentally, and regain his memory and magical power before the empire returns to continue its conquest?