Clancy Tucker
Biography
Clancy writes young adult fiction for reluctant readers, but has also achieved success as a poet and photographer. He has lived in four countries, speaks three languages. He has been short-listed and highly commended in writing contests: 2006 & 2007 National Literary Awards, Raspberry & Vine (twice), Positive words, Australian Writers On-Line, Shaggy Sheep Tale, The Cancer Council Arts Awards (2005 & 2008), The Dusty Swag Awards (2010) and had ten short stories published in literary magazines (Page Seventeen, Branching Out & Positive Words), newspapers (The Standard, Mountain Views & The Advocate), written articles for Kid Magazine in the USA and won a poetry prize to name a life-size statue designed by renowned Belgian sculptor, Bruno Torfs. In 2010, he was awarded a two-week mentorship by the National Education & Employment Foundation. He is now a full time writer but has been a speechwriter, public servant, farmer, and small business operator. Clancy has worked with street kids and draws on life's experiences to write entertaining stories for kids.
Where to find Clancy Tucker online
Where to buy in print
Books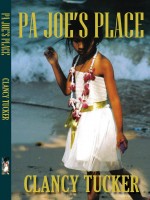 Pa Joe's Place
Boo is a seven-year-old Thai girl whose father is dying. She must leave home and travel 1700 kilometres to live in an orphanage, 'Pa Joe's Place', run by a foreigner (farang). With a bag of clothes, some food and a mysterious envelope addressed to 'Pa Joe', she endures an adventurous train trip to Songkhla.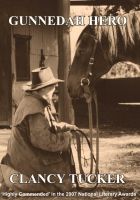 Gunnedah Hero
Gunnedah 'Gunnie' Danson receives a surprise gift. His late grandfather left him a box containing a manuscript written by his great-great-grandfather. At the back of the manuscript is an envelope - NOT to be opened until Gunnie has read the story. At Wiralee Station, family secrets are revealed. The family cattle station is under threat. Will the contents of the mysterious envelope save it?