Jeff Maurer
Biography
Born in western Pennsylvania, raised in the 60s in the sarcasm belt of north-central New Jersey, graduated from the University of Delaware with a degree in Education, I moved to San Francisco in 1977 (partly to see what it might be like to live someplace where the people wore flowers in their hair - someplace very different from what I had so far been accustomed to). After surviving significant initial culture shock, I spent most of the next two decades in various parts of the pacific northwest, and loved it. I Currently reside in Charlottesville, Virginia where until recently I was a respiratory therapist in a children's hospital.
Where to find Jeff Maurer online
Books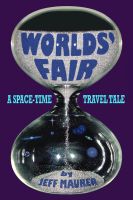 Worlds' Fair - A Space-Time Travel Tale
An exploration of the way things were and the way things might be, with special attention paid to the sixties, aliens, and catching a fly ball.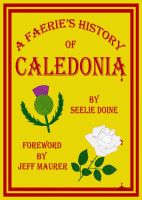 A Faerie's History of Caledonia
Much more history than fiction, this is a factually accurate tale of Scotland and of her strange, northernmost region: Caledonia. But it is told from the perspective of one of the Wee Folk. So it reveals connections that have eluded or been ignored by many human historians. Here are the dramas and tragedies that have soured Scottish history. But here also is chivalry and hope to inspire us all.
Smashwords book reviews by Jeff Maurer
Smashwords Style Guide on Jan. 09, 2011

I can not even begin to estimate how much time, energy, and frustration the Smashwords Style Guide saved me. Thank you Mark.