Lee Robson
Biography
Hailing from the north east of England, Lee Robson has quickly gained ground in the UK small press comic scene. His work has featured in the Eagle Award nominated FutureQuake, and its sister publication, the horror anthology Something Wicked. He's also a regular contributor to Accent UK's series of themed anthologies (Robots, Western, Predators and Zombies 2 are out now), and more work has appeared in the acclaimed 2000AD fanzines Zarjaz and Dogbreath. His debut graphic novel, Babble (with Bryan Coyle) was published in 2013 by Com.X to critical acclaim. It's currently available in both print and digital editions via http://www.babblecomic.com.
Where to find Lee Robson online
Books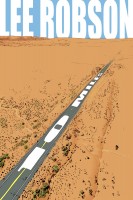 10 Miles (Short Story)
If you could turn your life over to the whims of Fate and let it guide you where it chose, would you do it? Rob Jackson has and is now making decisions on the flip of a coin. But, as he heads through the Nevada desert, he's discovering what a strange and cruel mistress Fate can be...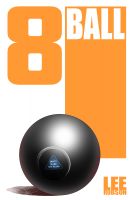 8-Ball (Short Story)
When a "Magic 8-Ball" computer program begins to make increasingly accurate predictions, Paul Johnson finds his life slowly being turned inside out...
Lee Robson's tag cloud