Eric Muss-Barnes
Biography
Raised by the 1940's swingkid generation of his maternal grandparents, Eric Muss-Barnes grew up 2500 miles outside of Los Angeles; has spent years working at Walt Disney Studios; piloted hang gliders over 6000 feet above the Earth; dated fashion models, rockstar goddesses and glamazon actresses; been thrown and dragged by horses (arguably similar to his dating experiences); earned a living as an American Greetings toymaker and a Hollywood game designer; ridden motorcycles through mountains and desert sandstorms (make that "over" mountains, he's not Buckaroo Banzai); produced, directed and edited music videos and an award-nominated film; briefly wed a tattooed MENSA astrophysicist chick; crewed on an Academy Award nominated movie; skateboarded in pools all around California with XGames medalists; written an epic series of vampire novels; photographed numerous Playboy models and sold his images in art galleries; been published in multiple fiction/non-fiction anthologies; served 12 years hard time in parochial schools; and created and programmed a blog called InkShard where you can see videos and essays about his life as a writer.
Where to find Eric Muss-Barnes online
Where to buy in print
Books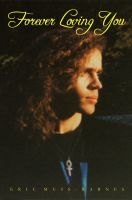 Forever Loving You
Does pretentious poetry make you want to projectile vomit, just for effect? Then you have found your proverbial hairball instigator with Forever Loving You.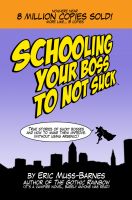 Schooling Your Boss to Not Suck
Schooling Your Boss to not Suck takes a fun and sarcastic journey into tales of horrible bosses. There are countless books on improving the workplace, but nothing quite like this.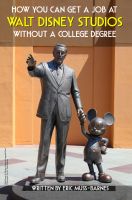 How You Can Get a Job at Walt Disney Studios Without a College Degree
Working for Walt Disney is a childhood dream, shared by millions of people, from all across the world. Since the founding of the studios in 1923, only a small fraction of individuals have ever experienced the bliss of making that dream coming true. After working at the illustrious Studio for more than 6 years, author Eric Muss-Barnes shares his story of how that wish-upon-a-star came true for him.