Pine Winds Press
Publisher info
Pine Winds Press is dedicated to the scientific study of the Life Force.

Currently physics recognizes four forces: electromagnetic, gravitational, strong atomic, and weak atomic. Many things are explained by these four forces, but other things are not. We believe that many of the experiences not covered by the four forces can be explained by adding a fifth force, which we call the life force.

Some, although certainly not all, of the phenomena that are not easily explained with the four conventional forces are the ki (or chi) found in martial arts, premonitions, and telepathy. It is possible that being such as faeries, ghosts, angels, and devils may be manifestations of the life force. Maybe UFOs, crop circles, and the cryptological animals such as Bigfoot and the Loch Ness monster are also ways some people experience the life force.

Topics on the site include: reproducible experiments that can be performed to study the life force, discussions of the theoretical underpinnings of the life force, discussions of how the life force interacts with other forces, and descriptions of the life force which may lead to theoretical development. The resource section provides contact information, papers, and books that discuss aspects of the study of the life force.

Skeptics and believers are both welcome, but they must understand that there is a good chance that neither extreme will provide us with the most workable ideas.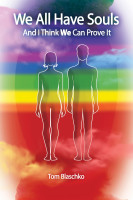 We All Have Souls and I Think We Can Prove It
by

Tom Blaschko
We are connected, one to another, in ways that the physical world can't explain. We may know someone is staring at us. Many people see ghosts and angels. Some of us remember previous lives. And there is even more evidence. It's not one thing. It's everything all together that proves we all have souls. And this book does that — puts everything together to show how souls explain all our experiences.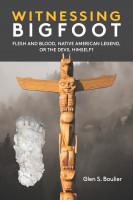 Witnessing Bigfoot: Flesh and Blood, Native American Legend, or the Devil Himself?
by

Glen Boulier
Glen Boulier spotted Bigfoot twice near his home in Canada, starting his quest to find Bigfoot's true nature. Years of research led to many stories, from brief meetings to long-term interactions. Tracks that end in snowfields and trail cameras with no images told him Bigfoot was more than physical. He talked with Native Americans, First People, and others. This book reports all that he found.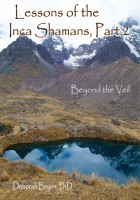 Lessons of the Inca Shamans, Part 2: Beyond the Veil
by

Deborah Bryon
Deborah Bryon describes her ongoing experiences, lessons, and initiations with the Inca shamans in Peru. The shamans wish to teach Western culture about the interconnectedness of the ordinary and the spiritual and our connection with Pachamama (Mother Earth). Dr. Bryon's training includes sacred initiation rites where she receives energy and information from the mountain spirits.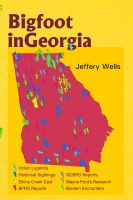 Bigfoot in Georgia: Legends, Myths, and Sightings
by

Jeffery Wells
Jeffery Wells explores the mystery of Bigfoot in Georgia from the earliest Native American legends through the 2008 Bigfoot hoax. He reports on encounters throughout history, the Elkins Creek cast, and the fascinating people who are searching in Georgia today for clues about the elusive creature, better known for its exploits in California and the Pacific Northwest.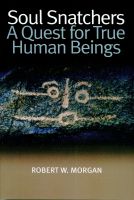 Soul Snatchers: A Quest for True Human Beings
by

Robert W. Morgan
From 1972 to 1990 Robert W. Morgan journeyed across America and to Russia to meet with Native Americans, a Tibetan lama, Bigfoot researchers, and legends of the Old West. In this book he reports on the relationship between Native American legends, Tibetan beliefs, the modern phenomenon of Bigfoot and UFO sightings, and why the legends are important in understanding modern American culture.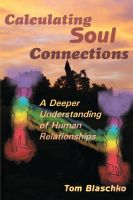 Calculating Soul Connections: A Deeper Understanding of Human Relationships
by

Tom Blaschko
Calculating Soul Connections ties together four important concepts: 1. We all have souls. 2. Souls are divided into parts and each part performs a different function. 3. Beyond the four physical forces, there is a life force. 4. Souls use the life force to power themselves and connect with other souls.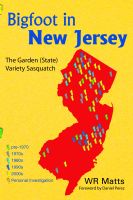 Bigfoot in New Jersey: The Garden (State) Variety Sasquatch
by

WR Matts
In this book WR Matts documents 68 recorded sightings from all across the Garden State. In addition, he provides three comprehensive reports about his own research. Matts explains his personal methodology and his encounter with one eight-foot creature at the Godfrey Bridge Campground in the Pine Barrens. Other chapters discuss how studies of Bigfoot are evolving.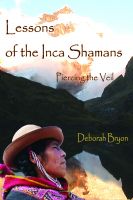 Lessons of the Inca Shamans: Piercing the Veil
by

Deborah Bryon
Deborah Bryon describes the first four years of lessons and initiations she received from Inca shamans in Peru. The shamans explain the connection of all creatures (ordinary and spiritual) and our connection to Mother Earth. Deborah's struggles to live in both the ordinary reality of a day job and the non-ordinary reality of shamanic understanding are described with clarity, insight, and humor.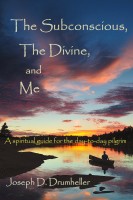 The Subconscious, The Divine, and Me: A Spiritual Guide for the Day-to-Day Pilgrim
by

Joseph Drumheller
Through six lessons, Joseph Drumheller leads us from pain we feel to the ability to take action and create better lives. 1. Pain Leads to Suffering 2. Suffering Leads to Awareness 3. Awareness Leads to Healing 4. Healing Leads to Awakening 5. Awakening Leads to Development 6. Development Leads to Action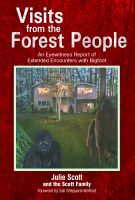 Visits from the Forest People: An Eyewitness Report of Extended Encounters with Bigfoot
by

Julie Scott
Julie Scott and the Scott family report experiences in Western Washington while sharing the forest surrounding their home with a group of Bigfoot. The reports include several sightings and other evidence, interactions between the Scott family and the Forest People, and, amusingly, Bigfoot's uncanny ability to avoid being photographed despite extensive efforts of a team of Bigfoot researchers.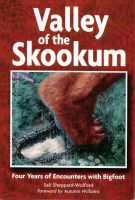 Valley of the Skookum
by

Sali Sheppard-Wolford
A four-year story of ongoing encounters between the author, Sali Sheppard-Wolford and a group of Bigfoot that played in her yard and thunderously walked by her house in the dead of night. The detailed, long-term observations provide a seldom-recorded look at Bigfoot and their interactions with humans.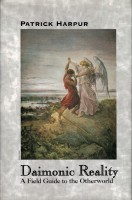 Daimonic Reality: A Field Guide to the Otherworld
by

Patrick Harpur
Daimonic Reality is a sweeping look at strange, otherworldly events in the world around us. But rather than simply listing the events, Patrick Harpur shows how they can all be tied together using his concept of Daimonic Reality.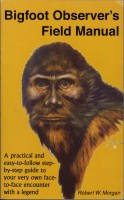 Bigfoot Observer's Field Manual
by

Robert W. Morgan
Yah-ta-hey. Welcome! May I assume that you are interested in Forest Giants and wish to arrange your very own peaceful encounter? I won't tell you that it is easy. Nevertheless, it is possible and even probable — but only if you follow to the letter the systematic sugges tions contained within this manual. Take care, my friend.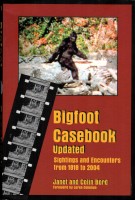 Bigfoot Casebook Updated: Sightings and Encounters from 1818 to 2004
by

Janet Bord

&

Colin Bord
With pictures and stories the Bords present cases of encounters with Bigfoot. The Bigfoot story has moved from certainty of the creatures' existence to claims of hoaxes, trickery, and outright lies and back again. Roger Patterson and Bob Gimlin claim to have taken movies of Bigfoot; Ray Wallace's family shows wooden feet that they claim were used to start the whole Bigfoot story in 1958.
Pine Winds Press' tag cloud